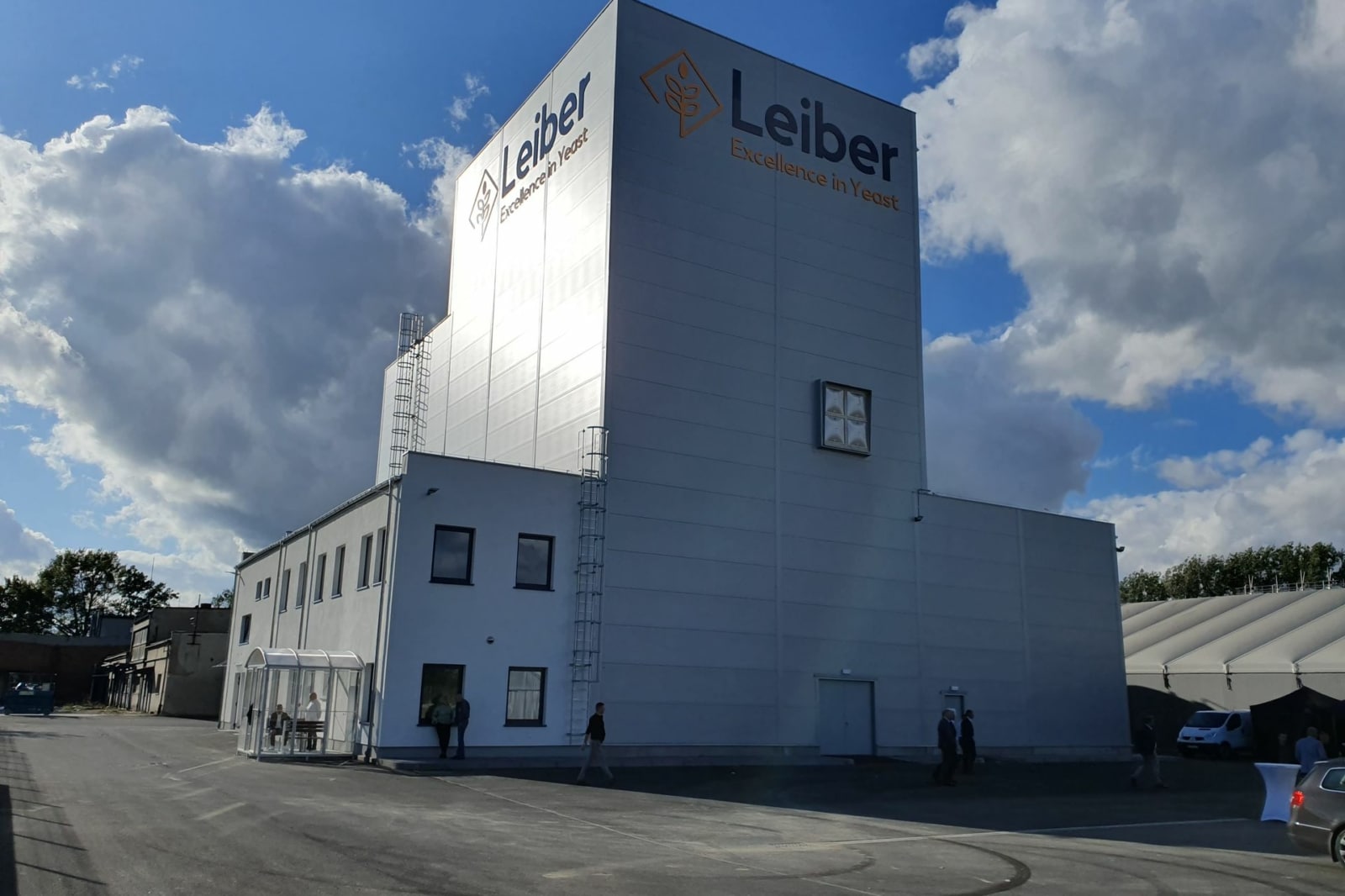 Leiber celebrates 20 years of production in Poland with a new plant
In September 2022, Leiber inaugurated a completely new drying plant for brewers' yeast in Krosniewice – which coincided with the company's 20th anniversary of entrepreneurial involvement in Poland. The employees at Krosniewice celebrated this dual achievement with local politicians and business representatives, and 15 colleagues from the headquarters in Bramsche.
Katarzyna Erdman, the mayor of Krosniewice, emphasised the excellent collaboration with Leiber and welcomed the investment at the site.
In the now expanded factory, with its brand new plant, around 35 employees produce brewers' yeast products that are shipped to customers around the globe. Leiber acquired the old production facility, which formerly belonged to a dairy, back in 2002 – which was before Poland joined the European Union in May 2004. The plant in Krosniewice gave Leiber access to Polish breweries, which allowed the company to further process the brewers' yeast from these breweries without the need for long-distance transport. The new plant, with its modern and efficient drying system, now complements the existing facilities.
Many thanks, in advance, and kind regards from Bramsche
About Leiber: 
Leiber refines brewers' yeast to produce innovative products for humans and animals. For our customers we carry out research in our own laboratories and develop tailor-made product solutions for healthy nutrition, biotechnology and agricultural applications. We reliably supply excellent products – and have been upcycling at world-market level since 1954.