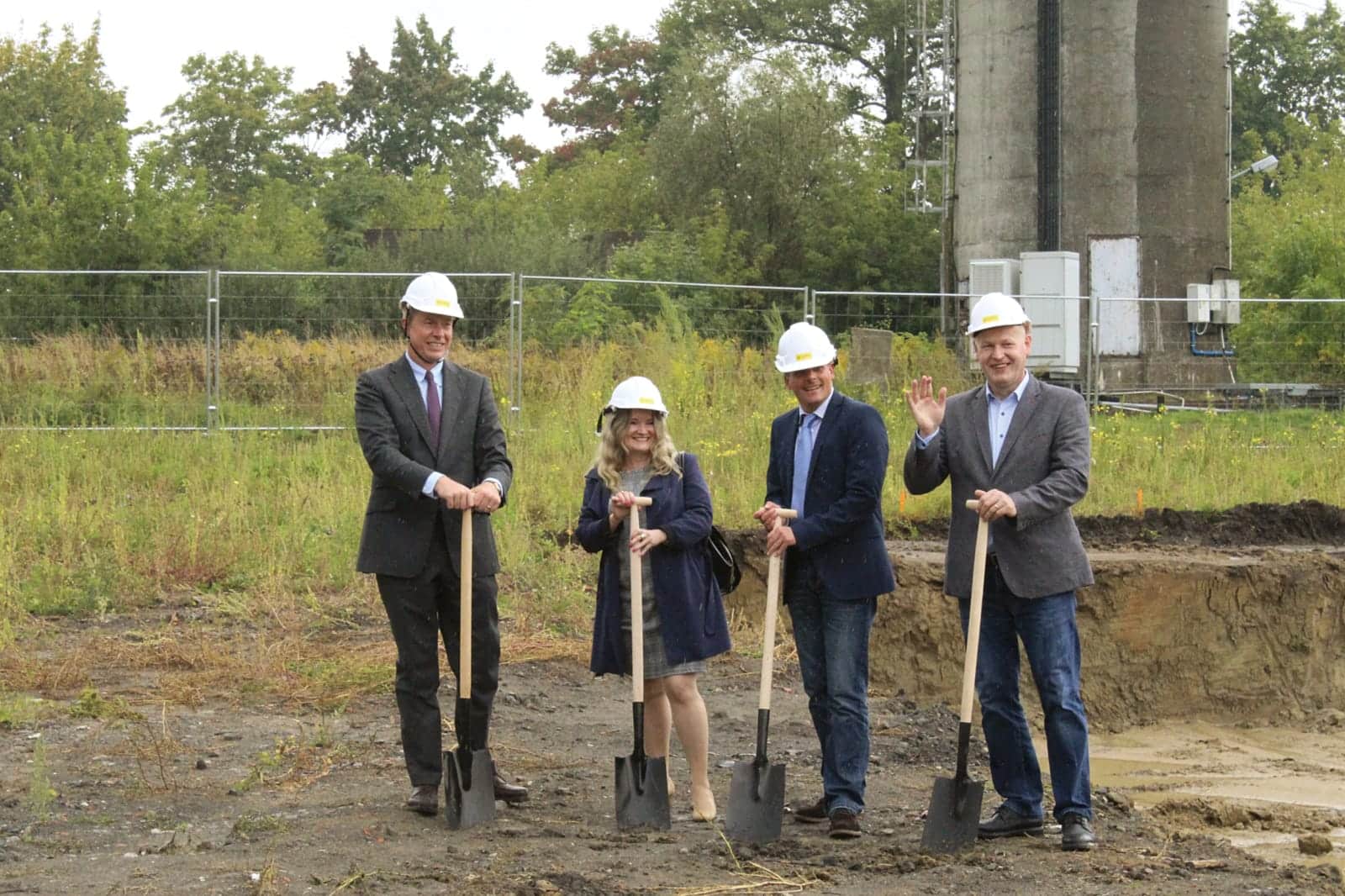 Leiber invests in its plant in Poland
Since 2003, Leiber has operated a plant in Krośniewice, Poland, where about 30 employees extract various good quality yeasts for human and animal consumption. From April 2022, a new spray tower will be provided for this purpose, in which the liquid brewers' yeast – the starting material for product solutions – can be dried efficiently.
The spray tower is Leiber's largest investment in Krośniewice. 'With this new spray tower, Leiber is making a clear commitment to the Krośniewice location. I would like to thank everyone involved for their dedication,' said Bernd Schmidt-Ankum, Managing Director of Leiber GmbH, to attendees at the initial ground-breaking.
This took place as part of a special ceremony together with Katarzyna Erdman, Mayor of Krośniewice, on 16 September. The Director of the Polish subsidiary Leiber Sp.zo.o., Piotr Ostaszewski, also picked up the shovel, along with Lieber Managing Directors of Leiber, Bernd Schmidt-Ankum and Gilbert Klausmeyer, who had travelled from Bramsche, and project managers Oliver Beckmann and Johannes Huiras.
This investment is aimed at expanding the plant's capacity and improving the quality of the end products. Despite the current global shortage of construction materials, production is expected to start in April 2022.